Home Electrical Repair in Orlando, Kissimmee & Beyond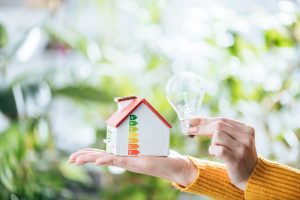 Brandon Electric, Inc. provides commercial and home electrical repair, service and installations to homeowners throughout Central Florida. If you need electrical services at your home or business, speak to our team today about your needs.
Call now and talk to our experts!
Home Electrical Repair & Service
The licensed and certified electricians at Brandon Electric, Inc. can offer you and your family all of the electrical services that you need to live your best lives. From residential diagnosis, updates, and repairs to spa-hookups, circuit, outlet, and ceiling fan installation - and everything in between, we will provide you with the top-quality workmanship and superior customer service that you deserve on every service call.
Additional residential services include:
Our clean-cut, professional, and highly-skilled technicians will always provide you with the solutions you need - and they'll do it all for a competitive rate.
Request service today to get a technician to your door FAST.
Commercial Services Are Also Available from Brandon Electric, Inc.
At Brandon Electric, Inc., we can handle all of your electrical needs, including those at your commercial property or leased business. We have worked with hundreds of businesses to ensure that they are always Powered to Perform, and we can help your company with landscape lighting and signs, LED lighting conversions, emergency power, electric sign repairs, and so much more.
We are proud to serve residential and commercial customers throughout Orlando, Kissimmee, Winter Park, Lakeland, Riverview, and the surrounding regions, so if you are looking for top-rated home electrical repair - or have electrical needs for your commercial space - contact us today to speak to our team.