Electrical Inspections for Residential & Commercial Properties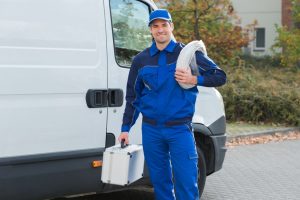 Brandon Electric, Inc. can provide you and your family or business with electrical inspections and upgrades to help ensure that you can pass any inspection and will always be Powered to Perform.
Call today to schedule your inspection!
Comprehensive Electrical Inspections to Get Your Property Up to Code
Electrical systems in older properties aren't always up to code. If you find yourself with an outdated or inefficient electrical system, it might be time to schedule an inspection and upgrade.
At Brandon Electric, Inc., we offer full system inspections and will analyze wiring, panels, breakers, outlets, switches, meter banks and cans, and more. If we find any dangers, issues, or inefficiencies, we will inform you and provide you with detailed options for repair or upgrade.
Remember, an outdated electrical system can pose dangers to your family or business. Overloaded circuits and breakers can start fires, as can older, outdated wiring that has loosened or malfunctioned over time. Allow our team to ease your concerns and bring you up to code with a full inspection.
Request service now to get started!
Can You Fix ALL the Problems You Might Find?
We can - and we will. Our skilled electrical technician can perform a wide variety of commercial and residential services, including residential diagnosis, updates and repairs, commercial diagnosis, updates and repairs, lights and ceiling fans, circuits, outlets and switches, electric panels and breakers, service upgrades and meter cans, rewires and wire replacement, commercial wiring, emergency power and generators, spa hook-ups, and much more.
Our family-owned and operated company has served hundreds of satisfied customers in Orlando, Clermont, Lakeland, Winter Garden, Winter Park, and the surrounding regions throughout Central Florida. If are looking for a top-rated company that can provide electrical inspections for your home or office, contact us today.