Electrician Serving Wesley Chapel & Neighboring Areas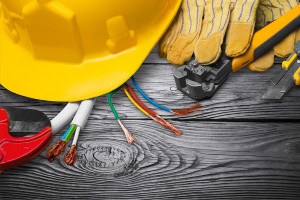 If you have ever considered hiring an electrician to help you transform the outside of your home or business with outdoor landscape lighting, Brandon Electric is the company for you. We are the company that Central Floridians turn to when they're looking for a hard-working, professional electrician to assist with remodeling their property or enhancing the security and ambiance of their lawn and patio area.
Outdoor lights can take many forms and highlight the best features of a residence or business, drawing attention to your favorite landscaping or architectural elements. A skilled electrician from Brandon Electric can work with you to create a beautiful addition for your outside property and can incorporate the following and more:
Downlighting: A capable technician will aim light downward, reducing light pollution and highlighting only a small, intended area.
Uplighting: This process uses small lighting units that are placed on the ground and can illuminate walls from the floor to the ceiling with white or colored light.
Washing lights: Our electrician can create wash lights, which are typically strips or bars that can wash over an area with light, or create a runway effect.
Path lights: An experienced electrician will light up a path, walkway or steps outside to bring beauty and enhanced safety to your outdoor area.
Brandon Electric has been serving Central Florida for over 20 years, and our family owned and operated business provides 24/7/365 services. We also provide upfront pricing and a 100% guarantee. There's no job that is too small or large for our electrician and the Brandon Electric team. Contact us now to schedule a consultation or appointment with a qualified electrician to discuss outdoor landscape lighting or any other electrical need you may have. We are happy to serve Wesley Chapel, Lutz, Land O Lakes, Lake Fern, Cheval and neighboring areas and look forward to helping you with your electrical repairs, installations and expansions.