Electric Services in Tampa & Nearby Cities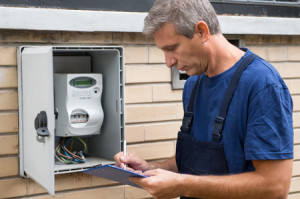 To ensure that all repairs and installations are completed safely and properly, electric services should always be completed by a reputable, experienced company that is both licensed and insured. Brandon Electric is a local electric repair company that is licensed, insured, and one of the premier providers of both residential and commercial electrical services throughout Central Florida.
We are family-owned and operated, and as such, we are able to provide a level of service not found with other electric repair companies. Each member of our team has the skill, knowledge, and experience to provide our customers with unparalleled workmanship, and each is 100% committed to providing prompt, friendly, and reliable service.
Brandon Electric offers a wide range of residential and commercial electric services. Our comprehensive service offering includes the following and more:
Electric Panels & Breakers
Landscape Lighting
Rewires & Wire Replacements
Bucket Truck Services
Spa Hook-Ups
Emergency Power & Generators
Residential Diagnosis, Installations & Repairs
Commercial Diagnosis, Installations & Repairs
Parking Lot Lighting
Light & Ceiling Fan Installations
Circuits, Outlets & Switches
Commercial Wiring
Solar Power
Service Upgrades & Meter Cans
Whether you need a complete business or home rewire or a simple outlet installation, we can help. Our team of certified electricians will always provide you with pricing upfront, and you will never see any "hidden" charges on your bill. In addition, our rates are considered some of the most affordable around, yet our quality of work exceeds that of other local electrical companies.
We also gladly offer emergency services and are available 24/7 365 days a year to better serve you. In addition, we regularly offer discounts for our electric services. Check our coupon page throughout the year to see if you can save additional money on your next electrical service call!
If you live or work in Tampa, South Tampa, Carrollwood, Oldsmar, Crystal Springs or beyond and are looking for an electric repair company to provide you with needed electric services, contact Brandon Electric today.