Electrical Contractors Serving Lakeland & Central Florida Homes & Businesses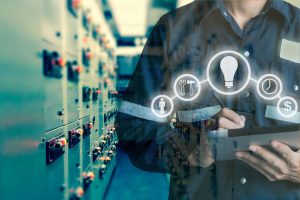 There are many electrical contractors that serve homes and businesses across Florida, but few of them specialize in both residential and commercial services. At Brandon Electric, Inc., we can serve home and business owners across Central Florida, and we have a full service offering that is unmatched by other local contractors.
It's vital that home and business owners choose a licensed electrical contractor when hiring someone to perform electrical services at their homes or businesses. Only a licensed professional can handle the big jobs and perform even the smallest of tasks correctly. By opting for licensed electrical contractors for all of your electrical jobs, you can help ensure that your home or business is always up to code and Powered to Perform.
Electrical Contractors for Any Electrical Job
Our family-owned and operated company has helped hundreds of customers throughout our over 20 years of local service, and we have all of the residential and commercial services that you need for your family and business, including:
Our team of skilled, trained, and experienced technicians, paired with a licensed electrical contractor, will always provide comprehensive service, paying close attention to detail to ensure that every last detail is completed to perfection. At Brandon Electric, Inc., your satisfaction is always guaranteed.
Brandon Electric, Inc. is proud to be A+ rated with the Better Business Bureau and highly rated on numerous home services sites, such as Verified Home Services and Home Service Review. If you are looking for licensed electrical contractors in Lakeland, Orlando, Winter Garden, Kissimmee, Zephyrhills, or the nearby areas throughout Central Florida, contact us today to discuss your needs, request quotes, and schedule service. We look forward to serving you!