Certified Electrician Serving Central Florida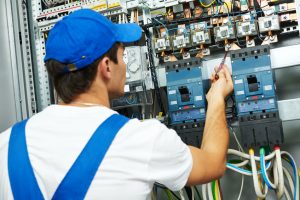 When it's time to schedule electrical repairs, maintenance, or installations, it's vital to choose a certified electrician who can handle any job - big or small. For Central Florida home and business owners, the company to call is none other than Brandon Electric, Inc. For nearly 30 years, we have been the family-owned and operated electrical company of choice for local residents, and we have the skill, knowledge, and service offering to be your single source for any electrical needs.
An Affordable Electrician You Can Trust
If you don't know the name Brandon Electric now, you won't forget it after you've experienced our best-in-class service and workmanship. We are true experts, and as a full-service, affordable electrician company, we offer you, your home, and your business everything that you require to stay powered to perform.
Our broad range of services include:
Whatever you need, we can help - and help FAST. Brandon Electric, Inc. regularly provides 24/7 emergency service, and our customer service team will arrange to dispatch a certified electrician to your property as quickly as possible - and at a time that works for your schedule.
Better still, you can count on our clean-cut, professional, and highly-skilled team to show up on time and ready to work. Regardless of the size or complexity of the job, your Brandon Electric certified electrician will complete your service thoroughly, efficiently - and always with a smile.
If you are looking for a certified electrician to service your home or business in Tampa, Orlando, Winter Park, Lakeland, Kissimmee, or other nearby areas, contact the residential and commercial experts at Brandon Electric, Inc. today to discuss your needs and schedule your appointment. We are one of the most trusted companies throughout Central Florida, and we look forward to serving you!