Electricians Near Me Serving Wesley Chapel, Oldsmar, Apollo Beach & Neighboring Cities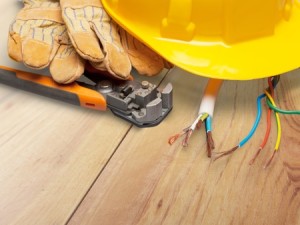 If you have been searching for electricians near me and are feeling overwhelmed with the amount of options available, you're not alone. Fortunately, Brandon Electric is one of the few local residential and commercial electrical contractors who understand the value of high quality customer service and customer recommendations. Our business model is built upon positive word of mouth feedback and customer referrals, and we rely heavily on these to spark new opportunities to work with those in the communities in which we serve.
When working with our team of skilled electricians, you can expect so much more than just a response to your electricians near me query. At Brandon Electric, we take each customer interaction seriously and work hard to ensure that every job — no matter how big or small — is done correctly. Unlike with other commercial and residential electrical contractors, our customers can enjoy the following Brandon Electric benefits:
Upfront pricing
100% satisfaction guarantee
Financing
Same-day service
24-hour electrician service
As a company dedicated to high quality craftsmanship and customer service, the perks of hiring Brandon Electric for your residential or commercial electrical needs is only the tip of the iceberg. For over 20 years, we've helped homeowners and business owners handle electrical inconveniences with the least possible interruptions to home or work life. We understand the major setbacks that an electrical issue can cause and work tirelessly to ensure that each and every project is completed efficiently and to the highest standards for maximum customer satisfaction.
End Your Search for Electricians Near Me - Simply Call Brandon Electric Today!
Regardless of what your electrical needs may be, you can count on our team of highly-skilled electricians to handle all of your residential or commercial needs. We partner with homeowners and business owners alike to ensure complete satisfaction. Not all commercial electrical contractors are alike. Contact us today to experience firsthand the Brandon Electric difference, and you will never have to search for electricians near me again. We proudly serve those in Wesley Chapel, Lutz, Land O' Lakes, Oldsmar, Apollo Beach and the neighboring cities.