Commercial Electric Repair for Customers Across Central Florida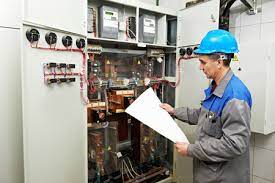 Do you need electrical repairs at your business? If so, Brandon Electric, Inc. is the team to call. We provide a full range of commercial electric repair services, and we can deliver innovative solutions that can help set your business up for success. Speak to our experts today for expert advice, repair or service recommendations, quotes, or scheduling. We look forward to serving you!
Call now to speak to our team!
Looking for Exceptional – Yet Affordable – Commercial Electric Repair?
At Brandon Electric, Inc., we take great pride in offering affordable and competitively priced solutions to our customers. We understand that businesses need to save money wherever they can, and that includes with their electrical system repairs, service, and installation. Our team always delivers top-notch service and workmanship, but our pricing is always fair and reasonable.
We can complete nearly any commercial repair or service you might need, including the following and more:
Ready to schedule service with an award-winning team? Request your service today!
We Also Offer a Complete Range of Residential Services
In addition to our commercial offering, customers throughout Central Florida can also find all the residential electric repair services that they could need at Brandon Electric, Inc. We are proud to support families across Central Florida and can complete any electrical job – large or small.
Brandon Electric, Inc. serves customers in Clermont, Lakeland, Winter Garden, Winter Park, and beyond, so contact us today if you would like more information about our commercial electric repair service or have any other residential or commercial electrical needs. We are Central Florida's electrical system experts, and our team looks forward to offering you the solutions and service that you deserve.