Residential Electric Repair for Families Throughout Central Florida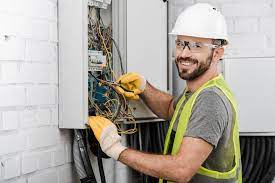 Brandon Electric, Inc. is a top-rated electrical service provider that offers commercial and residential electric repair for customers throughout the Central Florida region. We are industry-leading experts, a licensed electrical contractor, and are insured for your protection. Our experts can deliver top-quality solutions for your home or business, and we look forward to serving you. Speak to our team today about your electrical system needs, and you'll receive the prompt, friendly, and professional service you deserve.
Call now to connect to our experts!
Receive Top-Rated Residential Electric Repair, Maintenance & Sales
At Brandon Electric, Inc., you can find all the services that you might need for your home and family. We offer a complete range of residential services, including:
Our team will always answer your calls quickly and work to find you the solutions that you need. Our technicians are all highly skill and possess the hands-on experience and training required to complete any residential electrical repair or service your family needs. They'll also show up on time and work efficiently to complete the work quickly so that you can get back to enjoying your home and family.
Ready to get started? Request your service today!
A Vast Service Area to Better Serve Our Customers
We strive to make exceptional electrical service available to as many customers as possible, and we're proud to service all Central Florida, including customers in Tampa, Orlando, Kissimmee, Winter Park, Wesley Chapel, and beyond. Our team delivers innovative solutions and best-in-class repairs and service. If you need to schedule residential electric repair or want to discuss any of your other electrical system repair or service needs, contact us today!