Licensed Electricians Serving Tampa, Orlando & Beyond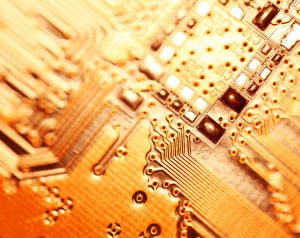 When you require electrical installations or repairs at your home or office, be sure to hire licensed electricians for the job. Hiring unlicensed repairmen might seem like a good option to save a few bucks, but work done incorrectly can cost much more down the road - and might not be safe. At Brandon Electric, Inc., we have a team of licensed, experienced technicians and electricians who can expertly complete any electrical job you might require.
Call today to speak to our team about your needs!
Everything You Need from Experienced & Licensed Electricians
Brandon Electric, Inc. can offer you everything that you need for your electrical system, including residential and commercial electrical repairs, service, and installations. We have a comprehensive service offering, outstanding customer testimonials, superior workmanship, and competitive rates.
Services include the following and more:
Our family-owned and operated business has been serving Central Florida home and business owners for generations, and we are especially equipped to deal with any of your electrical system needs. We are committed to your satisfaction, work quickly to diagnose and repair system issues, and do it all for one affordable upfront rate.
Brandon Electric, Inc. has served hundreds of residents and businesses in Tampa, Orlando, Riverview, Kissimmee, Lake Butler, and the surrounding regions, so if you are looking for licensed electrical contractors near you to complete residential or commercial repairs, maintenance, or installations, contact our experts today. We will always ensure your home and business are Powered to Perform, and we look forward to serving you!