Commercial Electrical Repairs Available in Central FL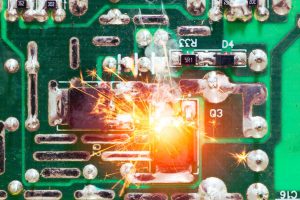 Brandon Electric, Inc. can provide your business with all of the commercial electrical repairs and services that you require to keep your company Powered to Perform.  We are a family-owned and operated company that has served Central Florida for generations, and we look forward to showing you why more business owners trust Brandon Electric, Inc. for all of their electrical system repair and service needs.
Call today to request service!
Commercial Electrical Repairs, Installations & Maintenance
At Brandon Electric, Inc., we pride ourselves on offering our customers all of the top-rated services they need to maintain powerful, energy-efficient electrical systems and be a success. We are 100% committed to your total satisfaction, and our clean-cut, professional team will always provide you with timely service and superior workmanship.
We are fully licensed, certified, and insured and have a full range of commercial services available, including:
Whatever your commercial electrical needs, let the experts at Brandon Electric, Inc. be your guide to fast, friendly, and affordable service.
In addition to commercial services, we also provide home electrical repairs, maintenance, and installation services, so whether you need service at your home or office, our team is always here for you.
Brandon Electric, Inc. is proud to serve residential and commercial customers throughout Central Florida, including home and business owners in Tampa, Orlando, Riverview, Kissimmee, Lake Butler, and beyond.  If you need to schedule commercial electrical repairs or have any other electrical system service or support needs, please contact us today to speak to our experts.