Licensed Electrical Contractors in Tampa, Orlando & Beyond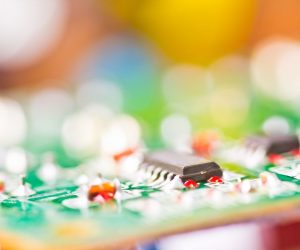 The licensed electrical contractors at Brandon Electric, Inc. can handle any electrical repair, service, or installation you might require at your home or office. We are highly rated, skilled, and experienced, and we always ensure that your home and business is Powered to Perform.
Call today to discuss your needs!
Licensed Electrical Contractors & Superior Workmanship
Whenever you require electrical repairs or installations, it's absolutely imperative that you hire licensed electricians who have the skill, experience, and certification to get the job done right. At Brandon Electric, Inc., we have a team of electrical contractors, electricians, and technicians - each of whom has the knowledge and training to complete any electrical service you might require. Each member of our team is clean-cut, professional, and courteous, and we are insured to give you peace of mind.
Our family-owned and operated company is committed to providing a best-in-class customer experience, and we guarantee your satisfaction on every call. We work quickly to schedule appointments and always show up on time for your scheduled service.
Our technicians can work on new and late model electrical systems and offer a variety of residential and commercial services, including  commercial wiring, emergency power and generators, spa hook-ups, LED lighting conversions, landscape lighting and signage, lights and ceiling fans, circuits, outlets and switches, electric panels and breakers, service upgrades and meter cans, rewires and wire replacements, and much more.
Better still, we offer frequent specials and discounts throughout the year to help our customers save big on their electrical system upkeep. Check our website frequently for current offers!
Brandon Electric, Inc. is proud to serve customers in Tampa, Orlando, Riverview, Kissimmee, Lake Butler, and other cities throughout Central Florida, so if you need licensed electrical contractors for a job at your home or commercial space, contact us today to get started!