Home Electrical Wiring In Tampa, Brandon, Seffner & Surrounding Areas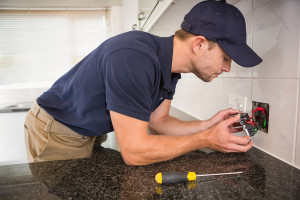 Home electrical wiring is a bit of a mystery to many. They expect to plug in a toaster and have it work. They expect that when they flip on a switch the light will go on. The expect heating and air conditioning to operate properly. Most of us know that when the electric goes out in one area of your home you can check the breakers. But the mystery can come from what caused that breaker to pop off.
If you have breakers that appear to be popping off too often, it is an indication of a potential problem. Breakers may pop because of a short, a surge or because they are inadequate for what is being powered through that circuit. Resetting the breaker may solve the problem in the short term but you should discover the solution. It's good to know Brandon Electric is here to help.
Brandon Electric has been serving the Tampa and Hillsborough County area for over 20 years. We are family owned and operated and all of our work is 100% guaranteed. We are a home electrical wiring specialist.
24 hour electrician services
No job too small or too big
Upfront pricing
If something doesn't seem quite right with your home's electrical system, don't put off getting it checked. You could be placing your home and your family in danger. Contact Brandon Electric today. We are Tampa's 24 hour electrician ready to assist you.