Electrical Repairs in Tampa, Orlando & Beyond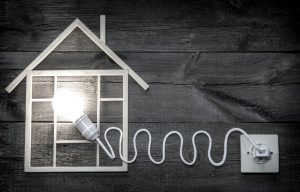 When any Central Florida home or business requires electrical repairs in their home or office, they're wise to choose Brandon Electric, Inc. For decades, we have offered our customers best-in-class service and support, and with our team, your satisfaction is guaranteed.
Schedule Electrical Repairs in Your Home or Office
We make it easy to schedule an electrical repair with our team of expert technicians. Our customer service team will always offer quick and courteous service to ensure that you receive an appointment at the time that works best for you.
On the day of your appointment, you'll be glad to find that your Brandon Electric, Inc. technician showed up on time - and with all of the tools, parts, and equipment needed to complete your service. They will work efficiently to provide you with the thorough service that you deserve and keep you informed every step of the way. In addition, we will always leave your property in the state we found it in - keeping things tidy and professional throughout the process.
We offer a full range of electrical solutions, including:
We are confident that you'll always find what you need for your electrical system at Brandon Electric, Inc., and we have a long track record of customer satisfaction. Highly rated on Home Service Review and Verified Home Services, we are always going the extra mile for our customers.
Ready to schedule service? Contact us now to get started. We gladly provide our maintenance and installations services, as well as electrical repairs, in Tampa, Orlando, Riverview, Kissimmee, Lake Butler, and the surrounding regions in Central Florida, and we look forward to serving you!