Electrical Panel Upgrades for Residential & Commercial Customers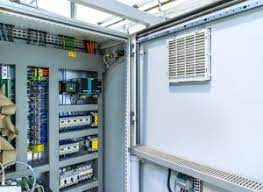 Are you looking for more information about upgrading your electrical panel? Brandon Electric, Inc. provides electrical panel upgrades for residential and commercial customers throughout Central Florida, and we have the expertise, skill, and knowledge to offer you best-in-class recommendations and top-quality workmanship on every call. Speak to our team today if you are considering upgrading your electrical panel, and we'll visit your home or business to help you determine if an upgrade or replacement is right for you.
Call now to get started!
Complete Electrical Panel Upgrades & Replacements Available
Brandon Electric, Inc. can provide your family or business with every service that you need for your electrical systems, including electric panel upgrades and replacements. But do you need one? The following signs could be a strong indicator that it's time to reevaluate your current panel:
Breakers Trip Frequently
You Experience Electric Shocks with Switches & Outlets
Your Electrical Panel Is 10 or More Years Old
There Are Burns on the Breaker Box
You Smell Smoke from Your Outlets and/or Breaker Box
Your Breaker Box Is Noisy or Crackling
Your Outlets Spark When Plugging in an Appliance
If you aren't experiencing any of those issues, you are probably fine. However, if you are considering a new outlet installation or other changes to your electrical system, it is best to get an inspection of your panel prior to doing so to ensure that your panel can handle the additional demands.
If you're ready to get expert advice from licensed electrical contractors, request your service today!
Brandon Electric, Inc. has served Central Florida home and businesses for decades, and our family-owned and operated company has helped hundreds of customers in Orlando, Lake Buena Vista, Winter Garden, Winter Park, Riverview, and beyond. If you are considering electrical panel upgrades at your home or business, contact us today. We are the area's leading electrical system experts, and we look forward to serving you!