Electrical Maintenance in Orlando & Nearby Cities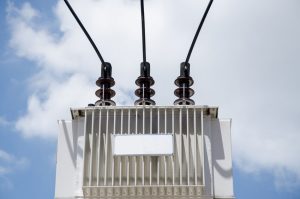 If you are looking for an electrician to complete electrical maintenance, the Brandon Electric electricians can help. As a family-owned and operated business, our team of electricians has been serving Central Florida businesses and homes for over 20 years.
What Is Electrical System Maintenance?
Electrical maintenance includes all aspects of monitoring, testing, replacing, or fixing elements of an electrical system. This should only be performed by licensed professionals with knowledge of the National Electric Code, along with local regulations. Brandon Electric employs only the best technicians, so you can rest assured your system will perform at optimal levels. By performing the right maintenance, it can keep your costs down over time, since you likely won't have to replace expensive equipment.
This maintenance can cover areas such as:
Digital Communications
Generators
Hydraulics
Lighting Systems
Pneumatics
Surge Protection
Transformers
and More!
Preventative Electrical Maintenance Orlando Residents & Businesses Can Trust
Many people think that because there is a lack of moving parts in an electrical system, it doesn't need maintenance. The failure rate for electrical components is three times higher in systems that don't have preventative maintenance programs.
When considering maintenance, you want to make sure you have qualified personnel handle the job, such as the electricians at Brandon Electric. Be sure the maintenance is scheduled at regular intervals of at least every 1-3 years. A scheduled outage may be necessary for electrical panel repair. It's important to keep clear and concise records to make sure that work is done when it needs to be. Tracking the maintenance work over time can also identify any potential failures, and they can be corrected before they happen. Preventative maintenance from Brandon Electric is cost effective and can reduce utility bills and improve equipment efficiency.
If you are looking for electrical maintenance in Orlando, Winter Park, Clermont, Kissimmee, Lakeland, or nearby cities, contact Brandon Electric today. We look forward to serving you!