Commercial Electrician Serving Clearwater & Neighboring Cities
A commercial electrician typically has unique skills and experience that are needed to complete commercial electrical repairs and installations. After all, a commercial property often has different requirements and needs than a residential home. At Brandon Electric, Inc., you will find a certified electrician that has vast commercial and residential experience so that we can serve all of your electrical repair and service needs.
Always Hire a Commercial Electrician for Commercial Jobs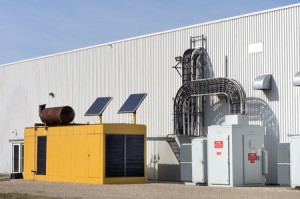 A residential electrician won't always have the training or on-the-job experience found in a commercial electrician, so it's always wise to hire the person who is truly equipped to handle the job. Unfortunately, home and business owners sometimes hire residential electricians to complete commercial electrical work only to discover too late that they weren't the right party for the job. And, when mistakes are made, time and money are wasted.
Luckily, Central Florida business owners can rely on Brandon Electric, Inc. for all of their commercial electrical needs. We have a highly-trained and experienced certified electrician posted in strategic locations throughout Central Florida to ensure prompt, professional, and reliable service, installations, and repairs to all of our commercial customers.
Commercial electrical services include the following and more:
Regardless of the size or complexity of your electrical needs, you can always rest easy with a certified electrician from Brandon Electric, Inc. by your side.
Additional Services from a Commercial Electrician Clearwater Can Count On
Brandon Electric, Inc. is also pleased to offer home rewiring, spa hookups, and other residential services to homeowners throughout Central Florida.
If you need a residential or commercial electrician to service your property in Tampa, Clearwater, St. Petersburg, Orlando, Winter Park, or the neighboring cities, contact our experts today. We are the area's leading electrical company, and we will ensure you are Powered to Perform.