Electrical Outlet Repair in Orlando & Throughout Central Florida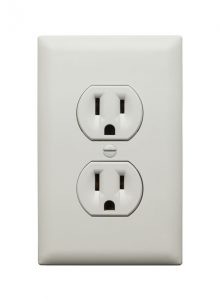 Do you have one or more electrical outlets that aren't working anymore? Brandon Electric, Inc. provides electrical outlet repair to home and business owners throughout Central Florida, and we can troubleshoot and repair any outlet issue you may be experiencing.
Call today to request repairs!
Electrical Outlet Repair & Installation
At Brandon Electric, Inc., we can complete any electrical job and offer a wide range of both commercial and home electrical repair, maintenance, and installation services. We can repair or install electrical outlets in homes and businesses, even offering newer, more innovative solutions for your electrical outlet needs. And, we can do it all for one competitive price.
Electrical outlets serve many purposes. They can keep lamps on to help your kids read before bedtime. They can power computers and devices to keep you ahead of your competition in the workplace. They can even charge lifesaving devices that keep families and patients healthy and thriving. At Brandon Electric, Inc., we understand the vital role that simple devices like electrical outlets play, and we work hard to deliver services to you as quickly and affordably as possible.
If you need electrical outlet repairs or installation services at your home or business, request service now to get started, and we'll ensure a qualified technician completes the job right.
Everything You Need to Be "Powered to Perform"
Brandon Electric, Inc. has a full service offering, which includes:
We have hundreds of satisfied customers in Orlando, Lake Buena Vista, Winter Gardens, Winter Park, Riverview, and other cities and regions throughout Central Florida. If you are looking for electrical outlet repair or have any other electrical repair or service needs, contact us today!