Electrical Companies in Cities Throughout Central Florida
Central Florida has a plethora of electrical companies to serve the electrical needs of area residents and business owners, but those who are looking for a top-rated, affordable electrician often choose Brandon Electric, Inc. At Brandon Electric, Inc., we have a proven track record of providing our customers with top-quality service, affordable rates, and superior customer care, and we can assist with any of your residential or commercial electrical needs.
One of Central Florida's Most Recommended Electrical Companies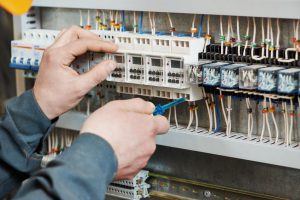 We are proud to say that nearly all of our business comes from referrals and repeat business. Our customers are so satisfied with the work we complete for them that they will come back to us for their future electrical needs and recommend us to their family, friends, and colleagues whenever they find themselves in need of electrical repair or service.
Why Choose Us?
We are a fast, friendly, and affordable electrician company that can quickly dispatch an electrician to your home or office. We offer emergency electrical service, and we are one of the few electrical companies in Central Florida to offer a comprehensive list of residential and commercial electrical services. Services include:
When you schedule an appointment with us, you can count on your technician to show up promptly and work quickly to diagnose your problem or complete your service. Of course, we are always transparent with our pricing and will provide full and complete estimates prior to initiating any repairs, replacements, or other services.
If you live or work in Tampa, Orlando, Winter Park, Riverview, Kissimmee, or other cities throughout Central Florida and are looking for dependable electrical companies near you, contact the team at Brandon Electric, Inc. today. We are an affordable electrician that you can depend on when you need it most!