Electrical Technician Available in Central FL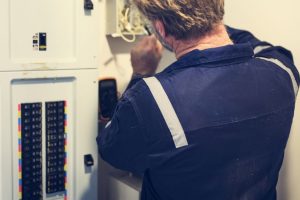 An electrical technician at Brandon Electric has the knowledge and experience needed to conduct general maintenance, installation services, and troubleshooting or repairs of electric equipment.
Projects That Require the Use of an Electrical Technician
Many homeowners shouldn't attempt DIY electrical work unless they already have experience in the field. A licensed electrical technician at Brandon Electric undergoes extensive training and stays up to date on the latest electrical codes.
For an electrical technician to service your property or to learn more about the cost to rewire a house, contact Brandon Electric. We serve homes and businesses in Tampa, Clearwater, St. Petersburg, Orlando, Winter Park, and beyond. Contact us today.