Electrical Services in Orlando, Tampa & Neighboring Areas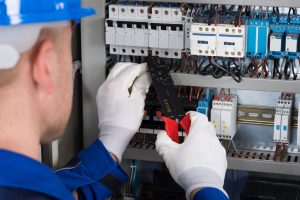 Brandon Electric, Inc. is the only name you need to know for top-rated electrical services in Central Florida. We serve a broad territory, work with residential and commercial customers, and have a full service offering to ensure that all of our customers can find the electrical services that they need - when they need them.
Whether you need to schedule electrical repairs in your home or office or want to install new wiring in a new home or commercial space, our team of experienced and qualified technicians can help.
Complete Service & Support with a Single Call
We take great pride in ensuring our customers have all of the support that they need to install and maintain top-quality electrical solutions. It is our aim to ensure that every customer is Powered to Perform. That's why we have a full range of services for both residential and commercial customers, which includes:
Regardless of the service you require, you can rely on our team to get the job done right. Our technicians have years of experience working with electrical systems of all types and sizes, and they can ensure that your system is working optimally - and efficiently.
Schedule Your Electrical Service Today!
It's easy to schedule electrical services in your region when you choose Brandon Electric, Inc. We offer appointments at all times of the day and night, with 24/7 service and more. We have hundreds of satisfied customers in Orlando, Tampa, Riverview, Kissimmee, Lake Butler, and the surrounding regions throughout Florida, so contact us today to discuss your needs. We look forward to serving you!