Driveway Lights in Kissimmee, FL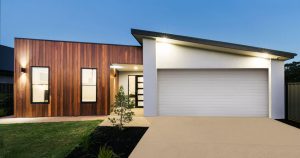 At Brandon Electric, Inc., we can ensure that you are Powered to Perform both indoors - and out. We offer a broad assortment of outdoor electrical services to ensure that your exterior is safe and attractive, including the installation of driveway lights, parking lot lights, and more.
Driveway Lights, Landscape Lighting & More
Most home and business owners think of their properties interior when they think of electrical services. It isn't until they need to repair or install exterior lighting that they realize they need a certified electrician to handle those jobs, as well. Luckily, Brandon Electric, Inc. offers a wide range of interior and exterior electrical services to ensure that you're Powered to Perform inside and out.
Adding exterior lights involves a whole new level of complexity than simply lighting an interior room or office. There are many factors to take into account, including street lighting, lighting obstructions such as trees and bushes, entryway lighting, and more. At Brandon Electric, Inc., we are experts at creating visually appealing and safe driveways and entrances to ensure that your family - or employees - stay safe even before the sun comes up.
For more information about any of our exterior electrical services, call us now to speak to our experts!
Anything You Need - We Have It
Have other electrical needs at your residential or commercial property? No problem. Brandon Electric, Inc. specializes in a broad assortment of electrical repair, installation, and maintenance services, such as the following and more:
If you own a property in Kissimmee, Orlando, Winter Garden, Lakeland, Clermont, or any of the surrounding areas and are would like quotes for driveway lights - or if you have any other electrical needs - contact us today!