Ceiling Fan Installation in Kissimmee & Beyond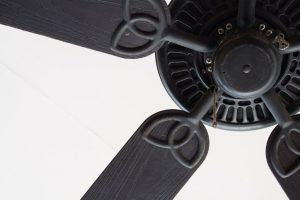 Brandon Electric, Inc. can offer you a wide range of electrical services, from simple to complex, which means that if you have a new or replacement ceiling fan, we can provide you top-rated ceiling fan installation at your home or business.
Why You Should Hire a Professional for Ceiling Fan Installation
Changing out a ceiling fan or installing a new fan seems simple enough, right? Not so fast. There are many steps involved in a correct installation process, including removing the existing electrical box, installing support braces, shutting off the power, installing motor housing, and wiring the fan itself, and some of these steps are best left to the professionals.
In addition, there are several tools required to complete the installation, including wire cutters, voltage testers, cordless drills, and more, that make it easier to simply hire a professional for the job.
At Brandon Electric, Inc., we serve home and business owners throughout the Central region of Florida. We can schedule a date and time that's most convenient for you for one of our experienced technicians to pay a visit to your home or office to quickly install your ceiling fan and make sure it's Powered to Perform.
Call today to schedule an appointment!
Brandon Electric, Inc. Can Do It All
Our team can complete any electrical job you send our way, including:
We have hundreds of satisfied customers located in Kissimmee, Orlando, Lakeland, Winter Garden, Clermont, and the surrounding regions, so contact us today to schedule a ceiling fan installation or any of our other top-rated services. We look forward to serving you!